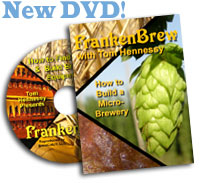 IT'S ALIVE! The original classic video from 1995, FrankenBrew, has been brought back to life on DVD. Brewer Tom Hennessy teaches you how to build a commercial brewery on a tight budget. He shows you the affordable alternatives to expensive turn-key brewing systems, and demonstrates how to get your commercial brewery up and running with minimal investment. Learn how to find and customize used stainless steel kettles, mash tuns, fermentors, and more. See how commercial scale brewing equipment works and take his knowledge to build your own brewery. Read more.

---
Shop at BeerBooks.com and get a free subscription to DRAFT Magazine!
---

American Sour Beers: Innovative Techniques for Mixed Fermentations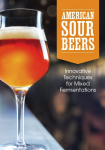 One of the most exciting and dynamic segments of today's craft brewing scene, American-brewed sour beers are designed intentionally to be tart and may be inoculated with souring bacteria, fermented with wild yeast or fruit, aged in barrels or blended with younger beer. Craft brewers and homebrewers have adapted traditional European techniques to create some of the world's most distinctive and experimental styles. Our Price: $14.91

(You save $7.04!)

Read more / Order.
---
Beer From the Expert's Viewpoint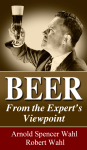 With the repeal of National Prohibition in 1933, the Wahl Institute in Chicago sprang to life. Chemist Robert Wahl, along with son Arnold Spencer Wahl, resumed the in-depth study of brewing science for which the Institute had become famous before Prohibition. In 1937, the Wahls published this book, designed to educate a new generation of American brewmasters. The Wahls believed that history was critical to a full understanding of beer. So, the topics of modern brewing are presented within a strong historical context. Intermingled with those discussions are many of the elder Wahl's personal recollections of the pre-Prohibition heyday of brewing -- giving a rare first-person account of the history of American beer styles, ingredients, brewing methods, and more. Our Price: $20.33

(You save $14.62!)

Read more / Order.
---
Water: A Comprehensive Guide for Brewers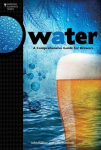 Water is arguably the most critical and least understood of the foundation elements in brewing beer. Water: A Comprehensive Guide for Brewers, third in Brewers Publications' Brewing Elements series, takes the mystery out of water's role in the brewing process. From an overview on sources, quality and geography, the book leads brewers through how to read water reports, understanding flavor contributions, and the treatment and chemistry of brewing water. A discussion of adjusting water to styles of beer, residual alkalinity, malt acidity, mash pH, brewery process water and wastewater treatment is included. Our Price: $14.04

(You save $5.91!)

Read more / Order.
---
Schlitz: Brewing Art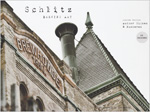 Welcome to "Schlitz Brewing Art," a singular photographic and auditory tour of the long-abandoned laboratories and brew houses which produced The Beer That Made Milwaukee Famous. You are invited in by Peter T. Uihlein's introduction as he expresses his fond recollections of the Schlitz Brewery's daily industriousness from decades past. Listen to stories retold by former Schlitz employees along with music inspired by the photography on the enclosed CD. Our Price: $38.79

(You save $9.20!)

Read more / Order.
---
For The Love of Hops: The Practical Guide to Aroma, Bitterness and the Culture of Hops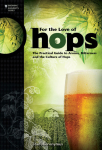 Stan Hieronymus applies his extensive research to explain the nature of hops, their origins and how brewers maximize their positive attributes throughout the brewing process. For the Love of Hops covers the basics of hop chemistry, then examines the important role farmers play and how brewers can best choose the hops they need. It includes fundamental information about and descriptions of more than 100 hop varieties, along with 16 recipes from around the world, including from top U.S. craft brewers. Our Price: $13.48

(You save $6.47!)

Read more / Order.

Origin & History of Beer & Brewing


In 1911, John P. Arnold set out to fill a void that existed in brewing literature. The result was Origin and History of Beer and Brewing — a global study of beer throughout history that has remained a cornerstone work for nearly a century. Read more...
Redeeming a Gift Certificate? Go here.