Free Magazine Subscription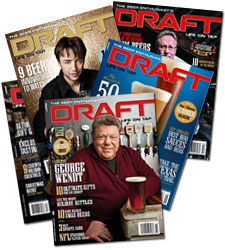 Get a free one-year subscription to DRAFT Magazine -- a $19.99 value -- when you spend $100.00* or more at BeerBooks.com. Offer available to customers within the U.S. only. (Already a subscriber? No problem, you can choose to give your free subscription as a gift.)
Just add merchandise to your shopping cart and complete your purchase as usual. After checkout, if your purchase amount exceeded $100.00* look for the yellow box marked "Free Subscription!" at the bottom of your Final Confirmation page. Follow the link to the free subscription sign-up page. Its that simple.
IMPORTANT: In order to redeem your free subscription, you must follow the link provided at checkout. On the sign-up page, you'll provide the mailing address that you'd like your free one-year subscription mailed to.
If you choose to give your free subscription as a gift,you can send an e-Gift Card.
Celebrating the beer lover's lifestyle, Draft Magazine explores everything from the little-known pub down the street to selective breweries here and abroad and all other imbiber's interests - food, travel, sports, technology, entertainment, and leisure.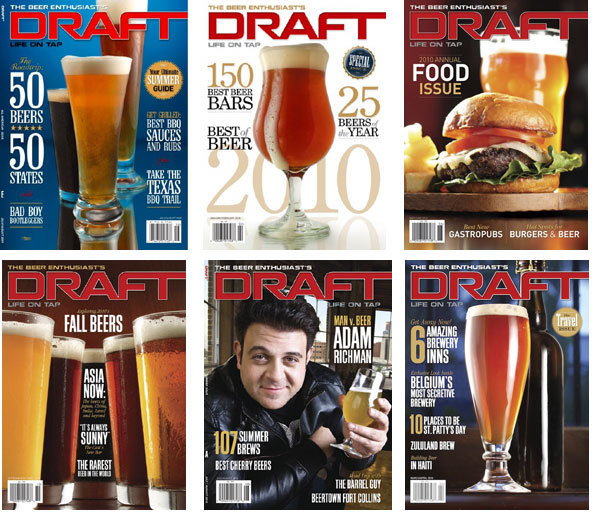 ---
(*Does not include shipping, sales tax, or other charges. If redeeming gift certificates, the value of gift certificates will not be included in the total purchase amount. Offer only available for U.S. mailing addresses.)