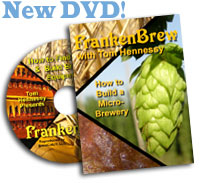 IT'S ALIVE! The original classic video from 1995, FrankenBrew, has been brought back to life on DVD. Brewer Tom Hennessy teaches you how to build a commercial brewery on a tight budget. He shows you the affordable alternatives to expensive turn-key brewing systems, and demonstrates how to get your commercial brewery up and running with minimal investment. Learn how to find and customize used stainless steel kettles, mash tuns, fermentors, and more. See how commercial scale brewing equipment works and take his knowledge to build your own brewery. Read more.

---
Shop at BeerBooks.com and get a free subscription to DRAFT Magazine!
---

DVD: Brewed In Brooklyn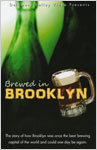 This fabulous documentary explores the origins of the brewing industry in Brooklyn from early 1800s up to and including the modern day craft brewers and home brewers who are helping to transform the borough into one of the most sought after places in the world to live and work. The film features interviews with historians, brewers and beer lovers alike and includes vintage footage and excerpts of classic Brooklyn beer commercials. Our Price: $17.50

(You save $2.50!)

Read more / Order.
---
For The Love of Hops: The Practical Guide to Aroma, Bitterness and the Culture of Hops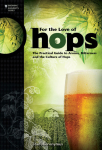 Stan Hieronymus applies his extensive research to explain the nature of hops, their origins and how brewers maximize their positive attributes throughout the brewing process. For the Love of Hops covers the basics of hop chemistry, then examines the important role farmers play and how brewers can best choose the hops they need. It includes fundamental information about and descriptions of more than 100 hop varieties, along with 16 recipes from around the world, including from top U.S. craft brewers. Our Price: $13.48

(You save $6.47!)

Read more / Order.
---
IPA: Brewing Techniques, Recipes and the Evolution of India Pale Ale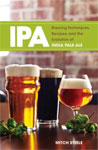 Explore the evolution of one of craft beer's most popular styles, India pale ale. Equipped with brewing tips from some of the country's best brewers, IPA covers techniques from water treatment to hopping procedures. Included are 48 recipes ranging from historical brews to recipes for the most popular contemporary IPAs made by craft brewers such as Pizza Port, Dogfish Head, Stone, Firestone Walker, Russian River, and Deschutes. Our Price: $15.63

(You save $9.32!)

Read more / Order.
---
Chicago by the Pint: A Craft Beer History of the Windy City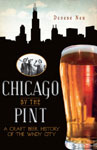 Chicago's craft beer scene may be new, but it enthusiastically taps the rich history of its home city. Order yourself a pint of Piece's Golden Arm Ale and meet its inspiration -- Nelson Algren, poet of the Chicago slums and author of The Man with a Golden Arm. Slip some rough-and-tumble stories into your drink at Mickey Finn's or raise a glass of Honkers to Goose Island for bringing brewing back to the city. Through the pages of this amiable bar stool reader, experience some of Chicago's most fascinating stories, from the Great Fire to Wrigley Field. Our Price: $14.79

(You save $5.20!)

Read more / Order.
---
Hoosier Beer: Tapping into Indiana Brewing History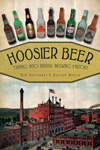 Crack open a bottle of Champagne Velvet and dive into the first complete history of brewing in Indiana, where the beer history is as old as the state itself. More than three hundred breweries have churned out the good stuff for thirsty Hoosiers, and this city-by-city guide gives readers a sample of every spot, allowing time to savor the flavor while sharing the hidden aspects, like the brave and hearty brewers who assisted the Underground Railroad and survived Prohibition. The unmistakable Hoosier personality and spirit shine in the classic labels and advertisements, many of which are displayed here in vibrant color. Our Price: $16.88

(You save $5.11!)

Read more / Order.

Redeeming a Gift Certificate? Go here.