Anheuser-Busch, The King's Reign: The History of the Brewery in St. Louis
Look Inside...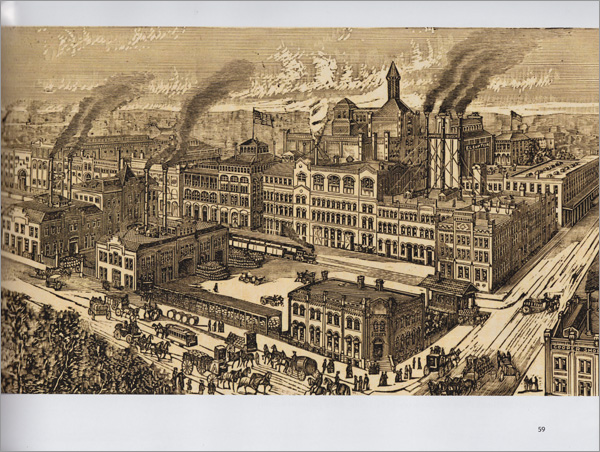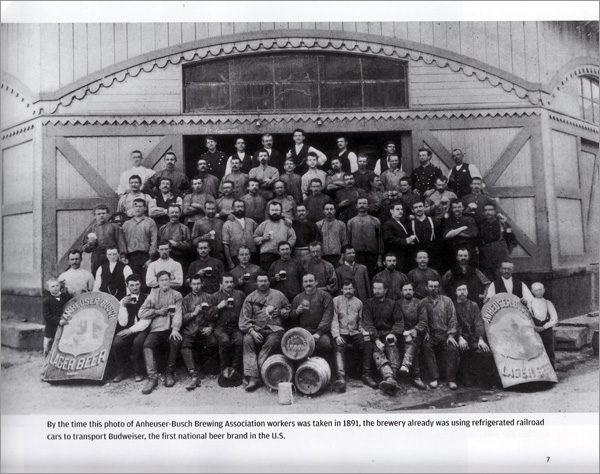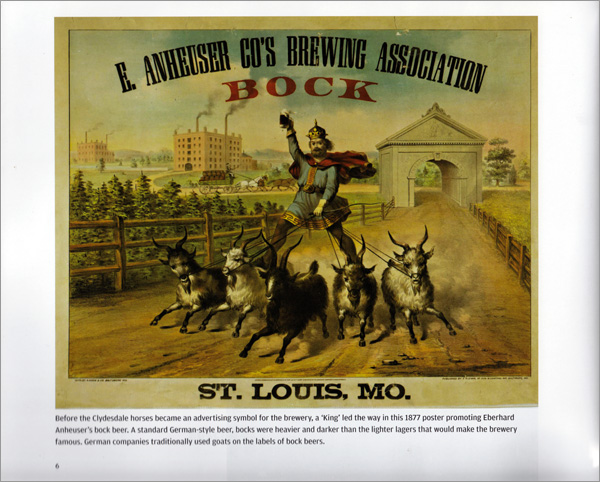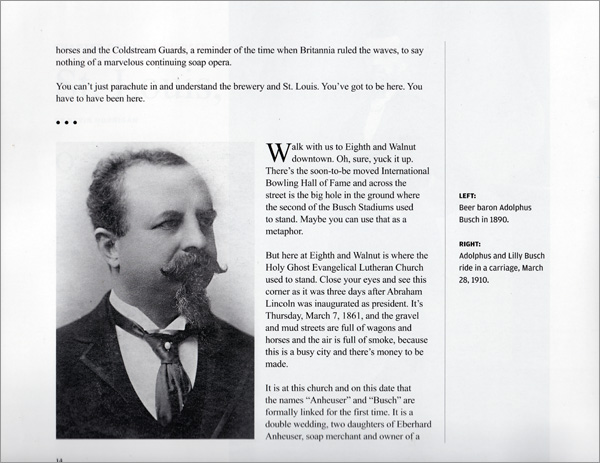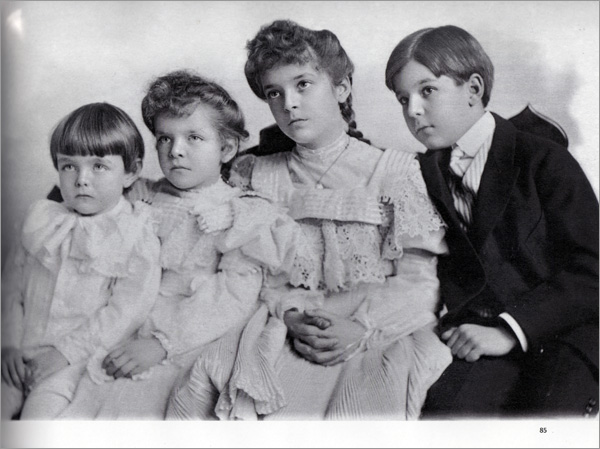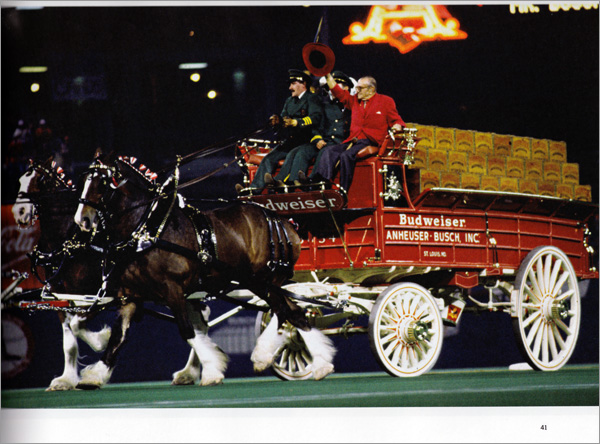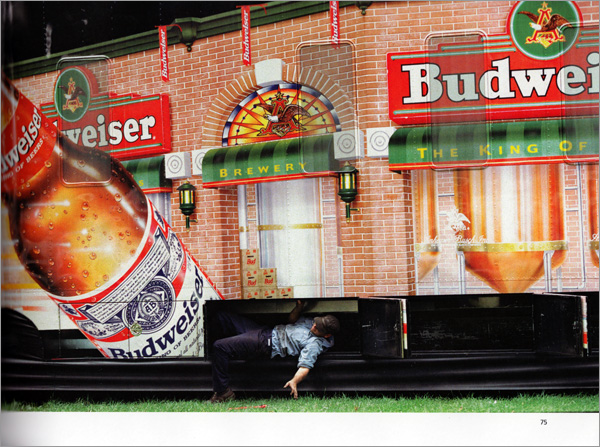 ---
More Information...
Publisher: St. Louis Post-Dispatch Books, 2008.
Hard Cover, 160 pages, 11x9.5.
Item #1676
For more than a century, Anheuser-Busch prospered while embracing the role as the public face of St. Louis, a symbol of the city on par with the Gateway Arch and the Cardinals. At its peak, the company had 6000 area employees with a payroll of more than a half billion dollars. That's with a "B" as in Budweiser. But those numbers alone don't tell the story of what Anheuser-Busch meant to St. Louis. "There never has been any other company in town that was known just by its type of business -- nothing else like 'the brewery,'" says Tom Schlafly, cofounder of St. Louis Brewery Incorporated. "It's almost like they're royalty." Through the stories and photos of the St. Louis Post-Dispatch, this book tells the story of the reign of Anheuser-Busch.

From the dust jacket --

On July 13, 2008, the Anheuser-Busch company's board of directors accepted a $52 billion takeover offer from Belgium's InBev. The deal resolved a month long standoff between the brewers. The deal would create a corporate colossus that controls about a quarter of the world beer market. The deal would end the reign of the company and the town as the kings of the beer industry.

This book tells the story of that reign, and of the special relationship between Anheuser-Busch and St. Louis. Even though the Bush family ended up owning only a small percentage of the company's stock, many employees on Pestalozzi Street still considered themselves part of a family enterprise. Many long-time workers can trace their jobs to fathers and uncles. Thousands of people who grew up in St. Louis thank those good brewery paychecks for food on the table, warm beds, college educations and vacations to Sea World. Their friends and neighbors joined in the local pride. They flocked to Busch Stadium, guzzled Bud Light over the wedding mostaccioli and escorted out-of-towners to Grant's Farm, where the macaw poses like an A-B Eagle, the cold tap-beer is free. It seemed almost everybody had a story about some member of the Busches, the rich and sometimes outrageous first family of St. Louis.