More Information...
Publisher: Will Anderson, 1976.
Soft Cover, 160 pages, 11 x 8.5.
Item #1241
Without question, this is Will's most sought-after book -- and the hardest to find. Copies surface only occasionally, and beer enthusiasts usually scramble to get it. Its the complete story of Brooklyn's brewery history, with hundreds of great old photographs, stories and breweriana. The foreword was written by Rudolph J. Schaefer, one-time head of Brooklyn's venerable old F & M Schaefer Brewing Company.
CONDITION: Excellent. This is copy is numbered 100 out of 1,000 and signed by the author. The only flaw in this copy is on the title page, where a former owner placed his name and address twice using an ink-stamp, one of which has been scratched out using ink pen. Not terribly intrusive. See pics below. Otherwise the book is extremely clean inside and out.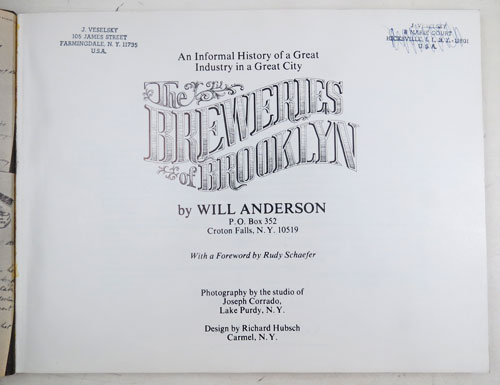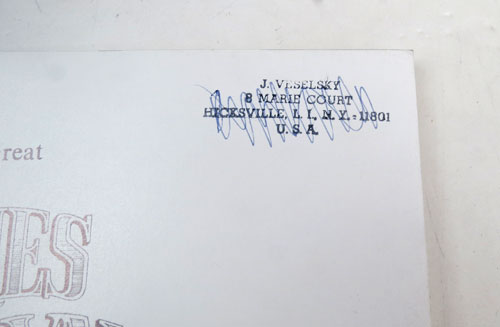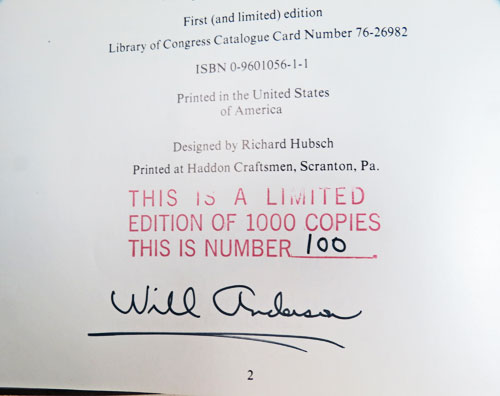 Pages from inside the book...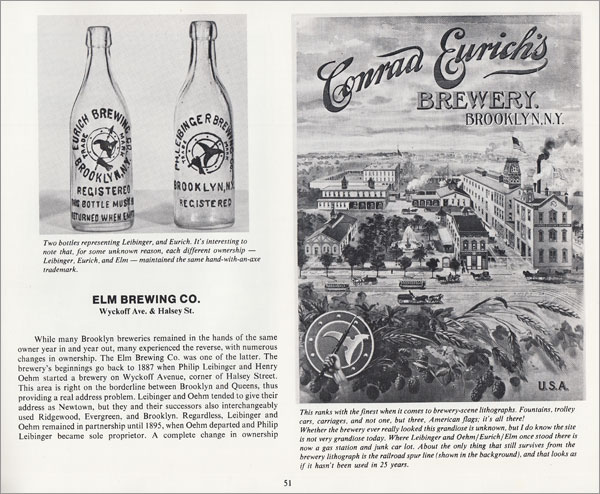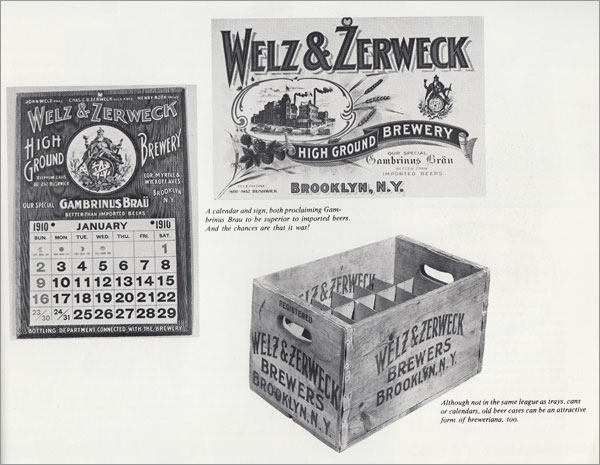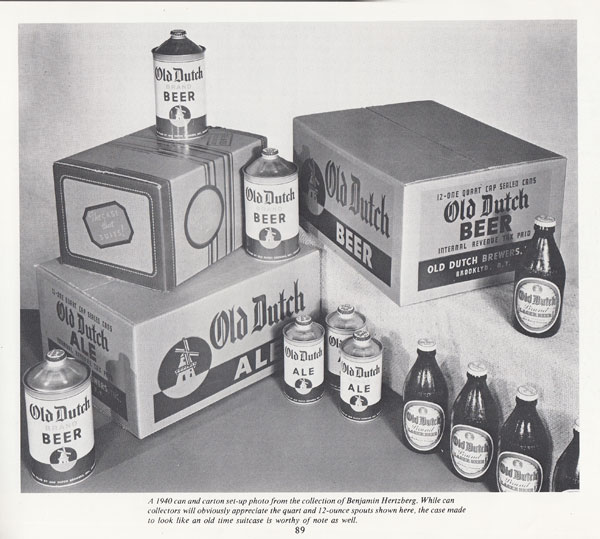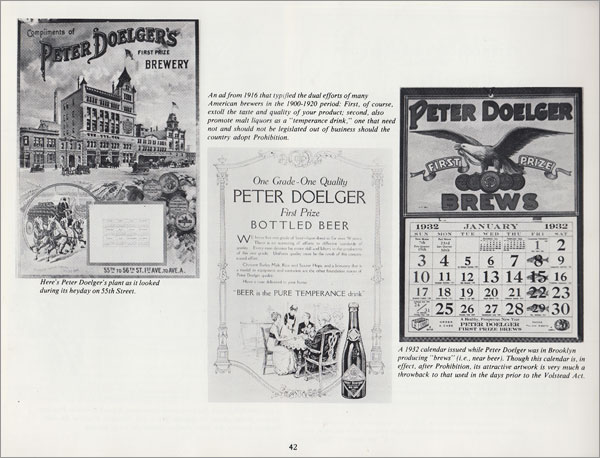 TABLE OF CONTENTS:
• Preface
• Foreword by R.J. Schaefer
• An Overview of Brooklyn Brewing
• Budweiser Brewing Co. (including Nassau)
• Claus-Lipsius Brewing Co.
• Congress Brewing Co. / Williamsburgh Brewing Co.
• Consumers Brewing Co. of Brooklyn
• Consumers Park Brewing Co.
• Diogenes Brewing Co.
• Peter Doelger Brewing Co.
• Eastern Brewing Co.
• Edelbrew Brewery / Otto Huber Brewery
• Elm Brewing Co. / Conrad Eurich Brewery
• Empire City Brewing Co.
• Joseph Eppig Brewing Co.
• Excelsior Brewing Co. / Kings Brewery
• Joseph Fallert Brewing Co.
• Federal Brewing Co. / Long Island Brewery
• Frank Brewery
• Frese & Urff Brewing Co.
• Golden Horn Brewing Co.
• Howard & Fuller
• Frank Ibert Brewing Co.
• India Wharf Brewing Co.
• John Kissel & Son Brewery
• George Malcolm's Wallabout Brewery
• Meltzer Brothers Brewery
• Leonhard Michel Brewery
• North American Brewing Co.
• Obermeyer & Liebmann, Havana Brewery
• Old Dutch Brewing Co.
• Piel Brothers Brewery
• Prospect Park Brewing Co.
• S. Liebmann's Sons / Rheingold Breweries, Inc.
• F. & M. Schaefer Brewing Co.
• Leonard Eppig Brewery / George Ehret Brewery
• N. Seitz's Son Brewery
• John F. Trommer Evergreen Brewery
• Welz & Zerweck Brewery
• Tribute to Two Beer Drinking Spots: Coney Island and Ebbets Field
• Bibliography
• Index